The Belleville Fire Company is excited to announce that this year we will be celebrating 100 years of service to Belleville and surrounding communities! In the coming months there are several activities planned:
* June 13, 2020: Open House and Demonstrations
* July 11, 2020: Firefighter Muster (Games and Challenges)
* September 12, 2020: 100th Anniversary Dinner for Past and Current Members
More details will be posted soon.
---------------------------------------------
SHIRTS
100th Anniversary T-shirts are NOW available, made by ASI Fire/Rescue Apparel. Designs are shown below, and feature some of our apparatus used over the last century.
Shirts are $20 each and are available in sizes S, M, L, XL, and 3XL.
If anyone locally wishes to purchase, please contact a member. If anyone outside of Mifflin County wishes to purchase, please click on the 'Donate' button above to go to PayPal. Please include an additional $10 for shipping and provide your name, address, phone number and shirt size.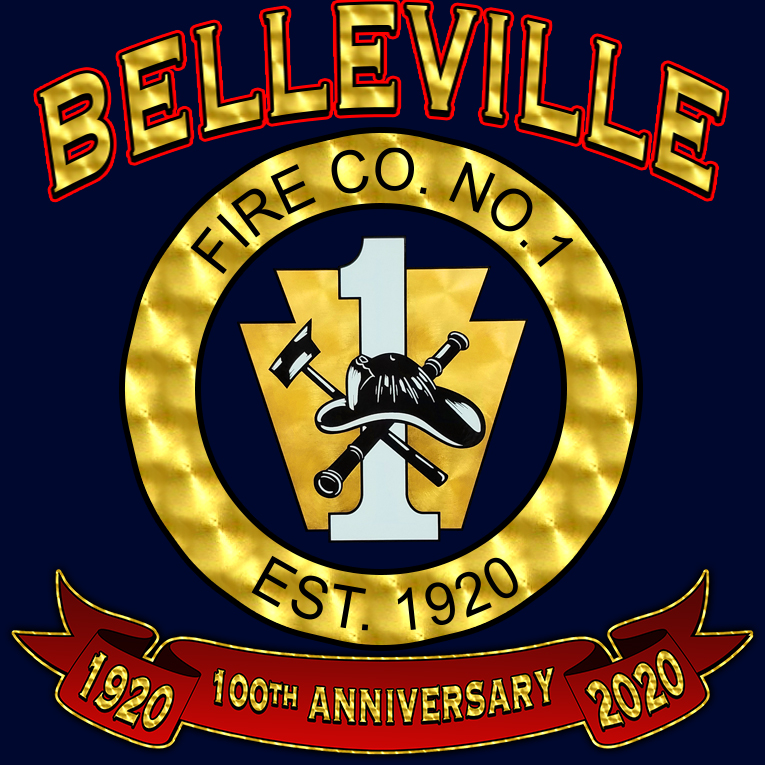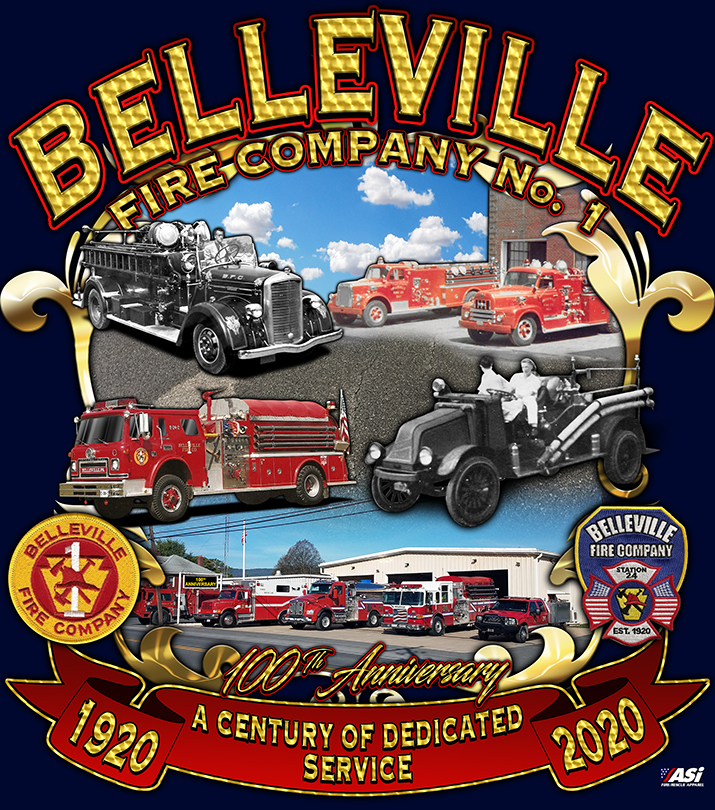 Left picture is a smaller image on the left front of the shirt. RIght picture is a large image across the back of the shirt.
---------------------------------------------
We will also be sharing pieces of company history throughout the year. Join us in celebrating a CENTURY of dedicated volunteer service in the Kishacoquillas Valley!